It's not about us… It's about you! We can help you get more money, and get that money faster, when you choose to turn your installments payments into a single large lump sum of cash. Our name says it all, we really do pay more than our competitors and, here's how.. With our years of experience, we are able to get the legal work done both quickly and correctly. Thanks to our knowledge of the business, we are able to leverage technology and industry best practices allowing us to keep our operating costs at an industry low. We also have relationships with all the major banks for funding.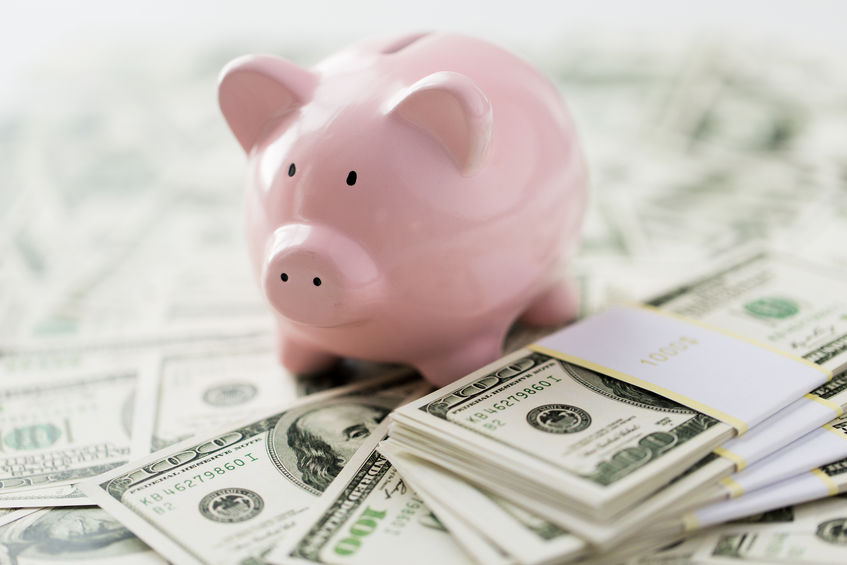 Lower costs for us, plus access to capital, means we can deliver you more of the money you were awarded. Our team of experienced consultants puts your needs first and works on your behalf to make sure that you receive the best solution possible for your financial situation. We have helped thousands of customers sell their structured settlements and annuities in order to receive their lump sums of cash to best suit their financial needs. With our combined years of experience and dedicated customer service, we have earned the trust and confidence of our customers by putting their needs first.
By creating long-term relationships with our clients, we have become one of the leaders in structured settlement and annuity payouts. We work hard to get you the highest payout return on your policies. We concentrate on monitoring pricing options and fluctuations in the market for our customers so that we are on top of what is going on and can let you know when it is best to sell your structured funding payouts for a lump sum of cash. Our team is your team. You'll know who you are working with and they will understand your needs and goals. We are your #1 resource if you are looking to secure your future cash now.
Our mission at We Pay More Funding is to bring together a team of financial experts who are dedicated to getting the best results possible for our clients. We are committed to getting you the funds that you need exactly when you need them. At We Pay More Funding our team of experts will help you with:
Getting the largest lump sum of cash for your structured settlement
Getting you the most cash for a portion or all of your annuity payments
Lottery winning payouts for cash
At We Pay More Funding, we strive to open up new opportunities for our customers to help empower them to overcome financial obstacles such as purchasing a home, paying off debt, providing care for a loved one, moving forward with higher education, and more. We aim to provide our clients:
Exceptional customer service.
Undivided attention and loyalty.
Expert consultation and successful results.
With over 30 years of experience, We Pay More Funding is a leader in the industry of structured funding payouts for structured settlements, annuities, and lottery winnings. Located in Atlanta, GA, we help our clients transform their periodical payouts into a lump sum of cash at a fast rate. These core values define how we operate as a company in order to get our clients the results they deserve:
Integrity and Honesty.
Dedication and Accountability.
Efficiency and Results.
Frequently Asked Questions
What is a structured settlement?
A structured settlement is a financial agreement that allows court-awarded payments to be paid in periodic installments over time (whether over a fixed period of time or continuously during the recipient's lifetime), rather than being paid in a lump sum.
What are the benefits of selling my structured settlement? Should I sell my structured settlement?
If you are considering selling your structured settlement, it is typically because you need cash now – rather than over a long period of time – for one reason or another. By working with We Pay More Funding, we will make sure that you feel comfortable with the plan set in place to take care of your immediate needs while looking out for your future financially as well.
What are some types of financial needs that are considered a reason to sell payments?
There are many valid reasons for the need to sell your structured settlement for a lump sum of cash. Some of these include paying off a large debt, providing medical care for you or a loved one, purchasing a new home, purchasing a reliable car, pursuing a higher education, and many more.
What does the process entail when selling a structured settlement?
At We Pay More Funding, we want your process of selling a structured settlement to be simple and without stress. When you enter a contract with us, we have complete open communication and go through the process with you step-by-step so that you feel as if you can trust us and have confidence in our abilities. Once you enter the contract, we will get a court order on your behalf (with no cost to you) and have your payments assigned to us once you have received your lump sum of cash.
How much money should I expect to receive?
The amount of money you will receive from selling a structured settlement depends on a few factors. Luckily, by working with We Pay More Funding, we work to get you the highest possible amount in the fastest possible time.
Does my insurance company play a role in selling my structured settlement?
Basically, the answer is no because the choice to sell your structured settlement is your decision. We will be the ones handling communication with your insurance company to ensure a smooth transaction.
How long does it take to receive my money?
At We Pay More Funding, we aim to get you your money as fast as possible. The process typically takes anywhere from 45-90 days depending on the state's laws and provided the judge signs the court order. However, there have been times where we have been able to get a client's money within 2-5 days.
Will I be required to appear in court?
Yes, all transfers do typically require court approval, and most districts will require you to appear in court in order to follow best practices and to protect the individual so that he or she understands the sale process and that the transfer is in his or her best interest.
Are there any tax penalties from selling my structured payouts?
As we are not entitled to offer tax advice, we can say that the IRS did issue a prior ruling confirming that the sale of a structured payout would not create tax penalties. You should be able avoid any tax penalties as long as the transfer complies with federal and state laws. It is noted that the government has concurred that any money coming from a pain and suffering settlement is tax exempt. We do recommend to speak with a professional tax advisor regarding any potential tax implications for your best interest.
Are there any additional expenses that I will have to pay to sell my structured settlement?
Absolutely not. At We Pay More Funding, we do not have any hidden fees. We take care of all costs that are associated with the transaction process.
How will I be paid?
You can receive payment whichever way you prefer. We can send you a check, or we can send a wire directly into your bank account.